Academic Year 2015/2016 Accommodation Update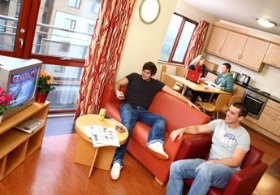 We are currently accepting online reservations for International Students for the Spring Semester 2016. Please click the button above in order to make an application. Please put the letters CAO before your Student ID number when completing the application.
"Why I Love Living On Campus" from Resident's Point of View!
As part of our Autumn Semester Campus Life Programme of events, we invited our residents to make a film explaining why they love living on campus at University of Limerick. Check out the winning video above!
Campus Life Services aims to reduce our carbon footprint on the environment through engaging students in a number of environmental initiatives throughout the term. We are very fortunate in that our campus is located on a beautiful parkland site bordering the river Shannon. Read more.