Applications Update For 2016/2017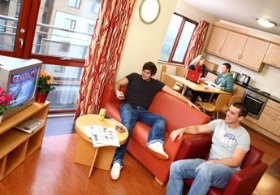 We are no longer taking applications for New Incoming First Years. An online waitlist will open here on Monday 22 August 2016.
We are still taking applications for Postgraduate and International Student for all Let Lengths.
We have very limited availability for Senior Students.
A non-refundable booking fee of €50.00 will be required to complete the application.
UL Resident Assistant Interviews
The Resident Assistants from University of Limerick explain what is like to be an RA on such a beautiful campus, working to ensure that our students have an amazing experience while staying in residence and what the benefits of working with our Village teams are.
Campus Life Services aims to reduce our carbon footprint on the environment through engaging students in a number of environmental initiatives throughout the term. We are very fortunate in that our campus is located on a beautiful parkland site bordering the river Shannon. Read more.