The online waitlist is now open.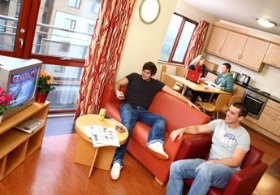 The online waitlist is now open, please click the 'Apply for residence/login' button above in order to make an application to our waitlist.
No deposit is required to make an application to the waitlist.
UL Resident Assistants
The Resident Assistants from University of Limerick explain what is like to be an RA on such a beautiful campus, working to ensure that our students have an amazing experience while staying in residence and what the benefits of working with our Village teams are.
Campus Life Services aims to reduce our carbon footprint on the environment through engaging students in a number of environmental initiatives throughout the term. We are very fortunate in that our campus is located on a beautiful parkland site bordering the river Shannon. Read more.